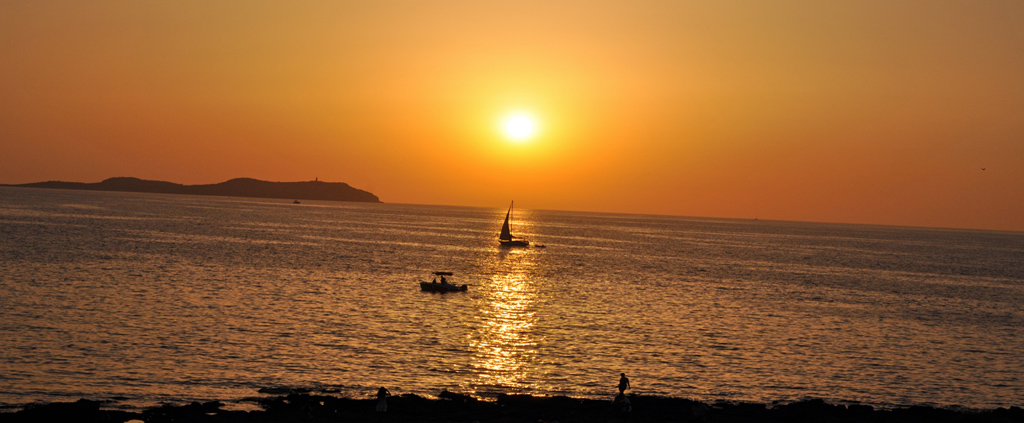 Can COVID Lead to Change for Ibiza
The sudden decision of the UK Government to impose quarantine on citizens returning from holiday and subsequent Foreign Office advice against travel to Spain and the islands has effectively halted the return of British tourists that began with such optimism during the first two weeks of July.
Although some airlines are still flying in and out of Ibiza from the UK, as things stand, businesses that rely largely on British package holidaymakers await their fate in what remains of the season, having lost two and a half months of an already short period of trading. Even if travel advice changes in late August/September and package tour operators are coaxed back to the Balearic Islands there will be the worry that it may happen again and that flight capacity will be further reduced bringing in fewer tourists.
There can be little doubt that the forced closure of clubs and bars in areas such as the West End in San Antonio, although evidently necessary due to social distancing issues, will lead to a change in the demographic of visitors to the island. Ironically something that many officials have been striving to achieve for a long time. It is, however, a sad outcome for business owners.
The local newspaper "Diario de Ibiza" reported that the resort area of the bay of San Antonio is currently, unsurprisingly, struggling. According to the paper the area, which traditionally attracts guests from the UK, now has a closed shop or boarded up business every 20m along the entire 2,300m length of Calle Es Calo. Tourists staying in one of the accommodations that are still open along this street will have a little more difficulty finding somewhere to eat, buy a souvenir or even a bottle of water it says.
The Diario goes on to report that, whilst the virus has highlighted the area problems, a number of them have been present for some years. Poor maintenance and lack of interest from the authorities are cited as the primary causes.
That said though, it is only right and fair to comment, however, that new bars and restaurants with fresh ideas have emerged from the ruins of past monotony and the repetition that always featured in businesses along these streets. Private investment has also gone into some of the hotels and private residential complexes on this stretch of coastline and given rise to more upmarket establishments than ever.
These luxurious, and largely adult only accommodations such as The Beach Star, seem to be thriving, even now, because of interest from new international tourist markets. This would support the theory that Ibiza is attracting a different kind of holidaymaker. Good news, then, for residential sales and private rentals as mobility seems to be a key word amongst the latest arrivals. Visitors are becoming more selective and less reliant on local facilities.
There will always be a place for families in Ibiza and a need for amenities on the doorstep but when tourism from the UK resumes it should encourage regeneration in the infrastructure of resorts to offer quality and choice that has sadly been missing for too long. If there is anything to be gained from this awful situation in which we find ourselves, it is that the authorities will see behind the façade of summer crowds to the changes that are needed in order to continue to attract them.
Do you have a property to sell? Are you looking for a property to buy?
Please let us know by using the details below or you can use the Get In Touch page on our website.
Tel: +34 971 80 36 80 / Mobile: +34 606 868 756
@: yvonne@everythingibiza.com