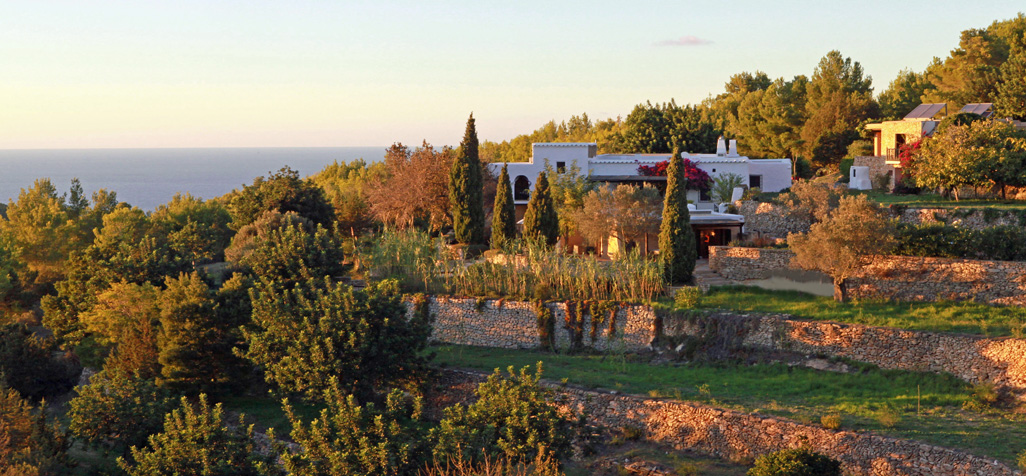 New Year-New Property
As the last few pages of the 2016 diary are turned, every newspaper astrologist is predicting your year ahead. The following advice is for those who like to take control of their own destiny, to research each action and its consequence. If you have considered buying property in the Balearics there is no time like the present, however, given the diversity of real estate on the market, here are the factors it may be wise to consider, before entering a new life chapter:
Location and Purpose – Ibiza is not geographically challenging; given its size, the island can be driven north-to-south, or east-to-west in 40 minutes. If you are a family starting a new life, however, and want to be near international schools consider Santa Eulalia on the east coast or Santa Gertrudis in the very centre of the island. For lucrative holiday rentals choose the west coast with its colourful sunsets and nightlife of San Antonio. The western region of San Jose, for example, is highly desirable as it offers a wealth of amenities alongside some of the island's finest natural beaches and stunning scenery. The south of Ibiza, close to the capital, is highly sought-after and may come at a premium, although rental yields will be higher. Demand for properties around Playa D'en Bossa, Talamanca and Salinas far outstrip supply, especially during club season. The north is impossibly scenic and regarded by many as the 'real' Ibiza. The ancient fishing port of San Miguel, whilst offering fewer opportunities to revel in a hedonistic lifestyle, does provide an authentic and idyllic way of life.
Budget – At entry level, you can find a pre-owned apartment on the island for under 140,000€ but prices are very much dependent on location. Townhouses start at around 250,000€ and detatched villas 450,000€. Coast-facing properties tend to be more expensive than houses situated inland, but that need not deter those with a limited budget as a rural location offers a greater degree of privacy and often a bigger plot. Remember that land on an island the size of Ibiza is a highly valuable comodity. New-builds are in great demand since the re-emergence of construction, after the dark days of the financial crisis. The sites are generally concentrated around coastal resorts meaning that seasonal rental yields are high and finance is relatively simple to obtain. Prices, of course, are dependent on the size and location but start from just under 200,000€.
Strategy – The first step is to contact a reputable, local, real estate agent who will be in a position to advise and assist with your requirements. The right agent can provide financial and legal representation as well as a personal touch. Remember that in order to maximise rewards from your investment it is important to be in possession of the relevant and up-to-date facts and to have an understanding of how local legislation affects you as a Balearic home owner. A knowledgable ally in the process can ensure that your investment in the future is completed swiftly and smoothly with the best returns.
Wishing you a happy and prosperous 2017!
Do you have a property to sell? Are you looking for a property to buy?
Please let us know by using the details below or you can use the Contact Us page on our website.
Tel: +34 971 80 36 80 / Mobile: +34 606 868 756
@: yanderson@everythingibiza.com