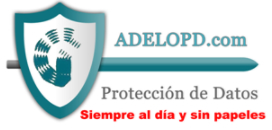 The person in charge of this web page is: CLUTCH TIME SL, with C.I.F. B57302903 and registered office at Calle Pere Escanellas 19, 07830, Sant Josep de Sa Talaia (ILLES BALEARS)
You can also contact us through the telephone number +00 34 971 80 36 80 or through the following e-mail: Contact
Intellectual and Industrial Property
The design of this website and its source codes, as well as the logos, trademarks and other distinctive signs that appear in it, belong to CLUTCH TIME SL and are protected by the corresponding intellectual and industrial property rights.
Responsibility for content
CLUTCH TIME SL is not responsible for the legality of other third party websites from which this website can be accessed. CLUTCH TIME SL does not respond for the legality of other third party websites, which may be linked or linked from this website.
CLUTCH TIME SL reserves the right to make changes to the website without prior notice, in order to keep your information updated, adding, modifying, correcting or eliminating the published contents or the design of the portal.
CLUTCH TIME SL will not be responsible for the use that third parties make of the information published in the portal, nor for the damages suffered or economic losses that, directly or indirectly, produce or may cause economic, material or data damages, caused by the use of said information.
Reproduction of contents
The total or partial reproduction of the contents published on this website is prohibited without the prior written authorization of CLUTCH TIME SL
All information regarding privacy, you have it in our Privacy Policy.
PRIVACY POLICY:
RESPONSIBLE FOR TREATMENT
The Responsible for the Treatment is CLUTCH TIME SL, Calle Pere Escanellas, 19, 07830, Sant Josep de Sa Talaia (ILLES BALEARS).
PRIVACY PRINCIPLES
At CLUTCH TIME SL we are committed to working with you continuously to guarantee the privacy of your personal data and to offer you the most complete and clear information we can at all times. We encourage you to read this section carefully before providing us with your personal information.
If you are under the age of fourteen, please do not give us your details without your parents consent.
In this section we inform you about how we treat the data of people related to our organization. Starting with our principles:
We do not request personal information, unless it is necessary to provide you with the services you require.

We never share personal information with anyone except to comply with the law, or with your express permission.

We will never use your personal data for purposes other than those expressed in this privacy policy.

Your data will always be treated with a level of protection adequate to the legislation on data protection, and we will not subject them to automated decisions.
The present privacy policy has been drafted taking into account the requirements of the current data protection legislation:
Regulation (EU) 2016/679 of the European Parliament and of the Council of 27 April 2016 on the protection of natural persons (RGPD).

Organic Law 15/1999, of 13 December, on the Protection of Personal Data (LOPD).

Royal Decree 1720/2007 of 21 December 2007 (RLOPD).
This privacy policy is dated May 25, 2018.
In order to facilitate understanding or to adapt the treatment criteria to current legislation, we may modify this privacy policy in the event of a change in treatment criteria. We will update the date of the same one, so that you can check its validity.
TREATMENTS WE DO
Treatment of contacts
Purpose: To attend your requests, requests or queries received from the web, by e-mail or telephone. Respond to your request and follow up later.
Legitimation: Consent of the interested party.
Targets: No data will be passed on to third parties.
Storage period: We will retain your data for the time necessary to fulfil the purpose for which it was collected and to determine any liability that may arise from that purpose and the processing of the data.
Client treatment
Purpose: Manage customer relations, billing and collection. Sending offers of products/services similar or complementary to those you have purchased from us.
Legitimation: Contractual relationship and legitimate interest.
Targets: Your data will be communicated to the competent Public Administrations in the cases provided for in current legislation, and for the purposes established by such legislation. We will only communicate them to third parties if they are essential for the provision of the service.
Storage period: We will keep your data for an indefinite period of time once the period required by law expires, or until you request its cancellation.
Marketing treatment
Purpose: Provide you with information on products and services that we believe may be of interest to you. In every commercial communication you will have the opportunity to oppose this treatment by unsubscribing.
Legitimation: Consent of the interested party.
Targets: No data will be passed on to third parties.
Storage period: We will keep your data for an indefinite period of time. We will cancel them if you request it, or if after a certain number of emails, you do not take any action.
Human resources treatment
Purpose: Evaluate the curriculum vitae that you provide us with to consider you in the personnel selection processes that we can carry out.
Legitimation: Consent of the interested party.
Targets: No data will be passed on to third parties.
Storage period: We will keep your data for no more than 5 years.
YOUR RIGHTS
You have the right to ask us for a copy of your personal data, to rectify inaccurate data or to complete them if they are incomplete, or if necessary to delete them, when they are no longer necessary for the purposes for which they were collected.
You also have the right to limit the processing of your personal data and to obtain your personal data in a structured and readable format.
You may object to the processing of your personal data in certain circumstances (in particular, when we do not have to process it to comply with a contractual or other legal requirement, or when the purpose of the processing is direct marketing).
Once you have given us your consent, you can withdraw it at any time. At that time, we will stop processing your data or, if applicable, we will stop processing it for that specific purpose. If you decide to withdraw your consent, this will not affect any treatment that has taken place while your consent was in effect.
These rights may be limited, for example, if we have to disclose information about another person to comply with your request, or if you ask us to remove certain records that we are required to maintain because of a legal obligation or legitimate interest, such as defending against claims. Or even in cases where the right to freedom of expression and information should prevail.
You can contact us by any of the means indicated in the section Responsible for the Treatment of this privacy policy, providing a copy of a document that proves your identity (usually your ID card).
Another of your rights is not to be the subject of a decision based solely on automated processing, including profiling that produces legal effects or affects you.
In the event of any violation of your rights, such as, for example, failure to comply with your request, you have the right to file a complaint with the Data Protection Authority. This can be your countrys (if you live outside Spain) or the Spanish Data Protection Agencys (if you live in Spain).
ADDITIONAL INFORMATION
Treatment of your data outside the European Economic Area.
For the indicated treatments we can use the service of the following suppliers outside the European Economic Area, but under the Privacy Shield agreement, approved by the European Unions data protection authorities.
Links to third party websites.
Our website may sometimes contain links to other websites. It is your responsibility to ensure that you read the data protection policy and legal conditions that apply to each site.
Third Party Data.
If you provide us with data from third parties, you assume the responsibility of informing them beforehand in accordance with the provisions of article 14 of the RGPD.
CONTACT FORM:
By submitting the form I agree that CLUTCH TIME SL processes and stores my personal data for the purpose of responding to my contact inquiry. I confirm that I have read and accept the privacy policy. I understand that I can object to the use of my personal data with future effect at any time. I can address a revocation directly to the contact data stored in the privacy policy.
EMAILS RECEPTION FORM FOR SENDING COMMERCIAL COMMUNICATIONS:
Your data will be processed by CLUTCH TIME SL, in order to send you commercial information by email or telephone, of those products or services that we believe may be of interest to you.
The legitimacy of the treatment is your consent, which you can withdraw at any time. Your data will not be transferred to third parties. You have the right to access, rectify and delete your data, as well as other rights as explained in our privacy policy.
EMAILS RECEPTION FORM FOR SUBMISSION OF THE INFORMATION BULLETIN (Newsletter):
Your data will be processed by CLUTCH TIME SL, in order to send you our newsletters to your email. The legitimacy of the treatment is your consent, which you can withdraw at any time. Your data will not be transferred to third parties. You have the right to access, rectify and delete your data, as well as other rights as explained in our privacy policy.
COOKIES POLICY:
COOKIES INFORMATION:
Cookies are files that can be downloaded to your computer through web pages. They are tools that have an essential role for the provision of numerous services of the information society. Among others, they allow a website to store and retrieve information about the browsing habits of a user or their team and, depending on the information obtained, they can be used to recognize the user and improve the service offered.
TYPES OF COOKIES:
Depending on the entity that manages the domain from which the cookies are sent and treat the data obtained, two types can be distinguished: own cookies and third-party cookies.
There is also a second classification according to the period of time that they remain stored in the client's browser, which may be session cookies or persistent cookies.
Finally, there is another classification with five types of cookies according to the purpose for which the data obtained is processed: technical cookies, personalization cookies, analysis cookies, advertising cookies and behavioral advertising cookies.
COOKIES USED ON THE WEB:
Next, the cookies that are being used in this portal are identified, as well as their typology and function:
A cookie of a technical nature called PHPSESSID necessary for the correct navigation through web pages.
Cookies of Google Analytics, a web analytics service developed by Google, which allows the measurement and analysis of navigation on web pages. In your browser you can see 4 cookies of this service. According to the previous typology, it is our own, session and analysis cookies. You can find more information about it and disable the use of these cookies in:
http://www.google.es/intl/es_ALL/analytics/learn/privacy.html
Through web analytics you do not obtain information about your personal data, guaranteeing the protection of the privacy of the people who browse the web. The information obtained is related to the number of users accessing the website, the number of page views, the frequency and repetition of visits, their duration, the browser used, the operator providing the service, the language, the which terminal you use, or the city to which your IP address is assigned. Information that enables a better and more appropriate service by this portal.
HOW TO MODIFY THE CONFIGURATION OF THE COOKIES:
You can restrict, block or delete cookies from this site or any other website, using your browser. In each browser the different operation, the Help function will show you how to do it.