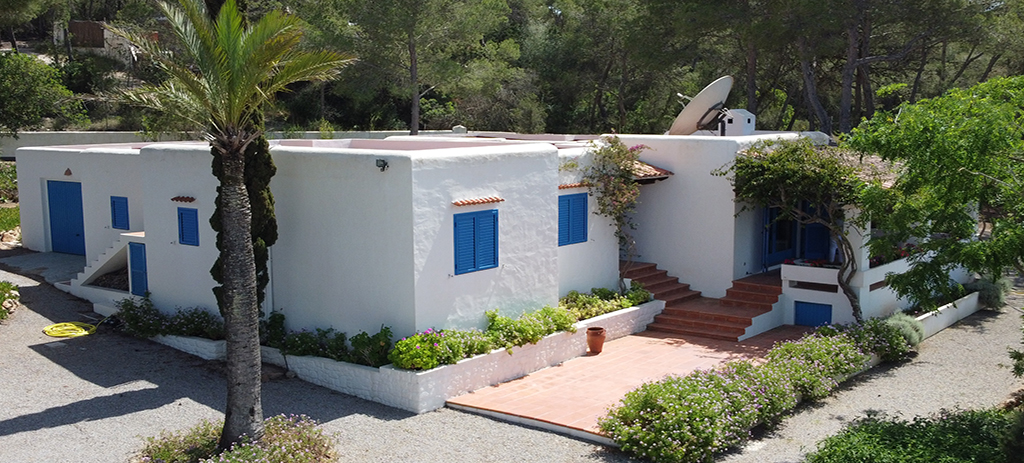 2022 – A Good Year to Invest in a Spanish Property?
Ibiza was, and most likely still is, on course for a bumper, post-covid summer season in 2022 before the war in Eastern Europe cast its dark global shadow and hope for its resolution has to be at the forefront of everyone's minds.
The housing market gained further momentum during the optimism of the last quarter of 2021 as investors sought security for savings and remote working became further established. A programme of regeneration and gentrification in Ibiza has pushed a change in the demographic of visitors to the island and, as a result, value of property has continued to rise. The upward trend has recently been driven by the foreign market recovering confidence to buy property in Spain.
In the fourth quarter of 2021 there were 144,000 home sales registered. Of these, some 18,150 transactions, representing 12.6% of the total, were from overseas. The main buyers were still the British followed by the Germans, French, Moroccans, Belgians and Swedish nationals. New construction of private villas priced at more than three million euros and new apartments over three hundred thousand euros have dominated sales, whilst prices remain regionally dependent.
Houses in Formentera, for example, can easily cost more than seven million euros, whilst apartments in San Antonio can still be purchased from a starting point of two hundred thousand euros. There are several reasons why property investment in Ibiza is thriving. The resurgence in tourism that came about following the miserable years of covid has led to a sharp rise in demand for accommodation. Airlines and tour operators are upscaling their efforts to bring visitors to the island during 2022 and this will undoubtedly add to the value of real estate, particularly properties holding a touristic license for holiday rentals.
The major financial institution Caixabank, has predicted a 4% rise in house prices when compared with last year and a similar figure for 2023. At the end of last year, the EURIBOR which determines interest rates stood at -0.5% thereby completing six consecutive years at negative values. This will, if it remains at -0.03% as predicted, ensure that an increase in interest rates by the European Bank will not occur and that, despite a predicted rise in inflation of 3%, low-cost mortgages will still be available.
Foreign buyers and agents are also going to be affected by the new Housing Law regulations to be approved by the Spanish Government's Council of Ministers in 2022. The new regulations will include the introduction of a surcharge on homes that stand empty, an allocation of 30% of new residential developments to be affordable housing and income tax incentives for small landowners. The new laws, however, will be subject to a transition period of 18 months for implementation, resulting in a delay until 2023-2024 before they fully come into force.
These factors combine to make the acquisition of property in 2022 an attractive prospect and with industry experts, Unión de Créditos Inmobiliarios (UCI) and the Spanish International Realty Alliance (SIRA) forecasting the price of housing to increase by up to 8% in the Balearic Islands this year, the upward trend in foreign investment looks set to continue.
Do you have a property to sell? Are you looking for a property to buy?
Please let us know by using the details below or you can use the Get In Touch page on our website.
Tel: +34 971 80 36 80 / Mobile: +34 606 868 756
@: yvonne@everythingibiza.com